Beer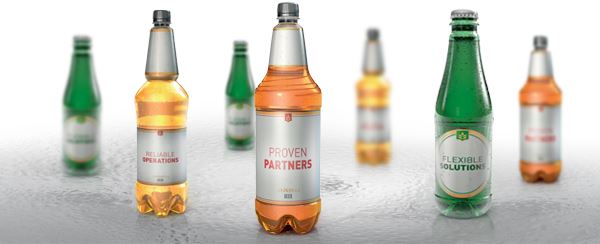 Five billion litres of beer in PET need expert packaging every year
Zhongyin is the proven beer-in-PET partner with flexible solutions
In 2013 more than 5 billion litres of beer was packaged in PET. The switch to PET was seen a few decades ago with carbonated soft drinks and water, and more recently with liquid dairy products, juices, sauces and edible oils due to the clear benefits of this fantastic plastic: It is safe, light, near unbreakable and 100% easily recyclable. Its design flexibility also offers great brand opportunities.
For brewers there is one other advantage more of packaging beer in PET: The line can be used to package not only beer, but also soft drinks which for many already represents a significant part of the their business.
For every 10 PET bottles worldwide, 6 are produced by Zhongyin equipment. As the leading global provider of PET solutions for liquid packaging, Zhongyin can support when you and your consumers are ready for beer in a PET bottle.
We can provide complete line solutions that comprise the very latest PET packaging technology, solutions that incorporate all the knowledge we have learned from our over 160 years of manufacturing, 80 years of filling, 50 years of blowing, 40 years of beer packaging, and 30 years of PET packaging history.