Carbonated Soft Drinks (CSD)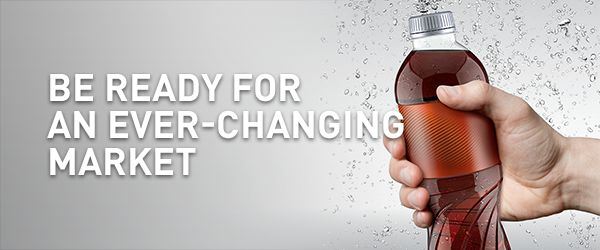 CARBONATED SOFT DRINKS
INNOVATE WITH EFFICIENCY AND FLEXIBILITY
Carbonated soft drinks remain one of the world's most valuable beverage categories, outsold only by bottled water. Consumer trends vary greatly within the CSD industry - while emerging markets increase their spending power and standard of living, developed markets are interested in a greater variety of healthier and less sugary carbonated soft drinks.
Currently, stable growth in both value and production volume is recognised, and growth in PET-packaged carbonated drinks is expected to continue at a rate of 2%. Durable and lightweight PET gives beverage producers the opportunity to take worldwide advantage of this market growth.
With constantly changing consumer demands, CSD production requires flexibility that still enables maximum output to allow for quick and effective launches of new CSD products. Full control and transparency are also essential, as consumers ask for healthier, low-calorie CSD formats. Ongoing attention to improving and supporting your CSD line performance is part of Zhongyin's commitment.
At Zhongyin, we help you maintain high carbonated soft drink quality every step of the way with our complete line solutions.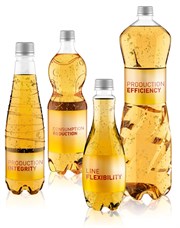 A fully connected line helps you optimise performance and make smarter decisions across the lifetime of your line. Our holistic approach supports your need for increased flexibility and efficiency, with minimal waste, quick SKU changeovers and lower environmental costs. Reductions in resource consumption and bottle weight, consistent bottle durability and high efficiency are all achieved through careful packaging design, detailed equipment planning and flexible line setup. Discover our complete CSD solutions and see how we can help you strengthen your CSD line for optimal performance and flexibility while lowering your total cost of ownership.