Liquid Dairy Products (LDP)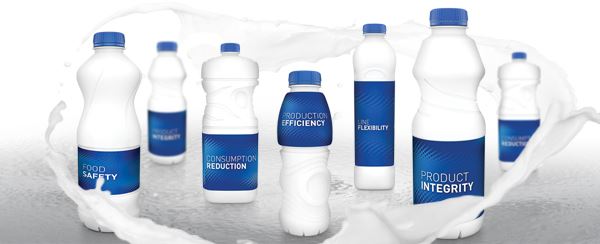 Milk, yoghurt and milk-based products
STRENGTHEN YOUR PET DAIRY PRODUCTION WITH IMPROVED QUALITY AND SAFETY
Liquid dairy products (LDP) remain a nutritious part of daily life, and with growing consumer emphasis on healthier living, their consumption is expanding like never before. Already accounting for 20% of worldwide beverage sales, LDP is expected to grow by an additional 5% in 2020. In the same period, PET-packaged liquid dairy products are expected to grow by 8%, a rate higher than the projection for carton and HDPE, currently the two most widely used packaging formats. This demand presents significant business development opportunities.
Keep your product safe with PET
PET bottles offer great physical dairy- and food-barrier protection benefits that maintain your product's safety and integrity across the supply chain. They ensure milk-based beverages retain their fresh taste, vitamin content, texture and colour from production to storage, shipment and distribution. Transparent PET is used for fresh and flavoured milk distributed via cold chain as well as UHT flavoured liquid dairy products, while opaque PET is used for UHT milk at ambient temperatures.
Choosing aseptic filling to distribute your product at ambient temperature
Aseptic filling allows your product to achieve a specific shelf-life without tunnel pasteurisation or the use of preservatives or cold sterilising agents.
Beverage is briefly heated before filling

Container, bottle or preform as well as caps, are decontaminated

Safe and hygienic filling ensures liquid dairy product integrity
At Zhongyin, we help you to ensure maximum dairy product quality and safety in PET with our complete aseptic line solutions.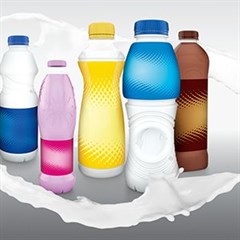 Our flexible approach supports your need for optimal food safety and flexibility, while maintaining efficiency and reducing resource costs. Smarter packaging design and hygienic compliance technologies make it easier for you to provide your customers with top-grade dairy beverages that satisfy every time.
From standalone equipment to complete line installations, a dairy production solution from Zhongyin focuses on delivering your product to consumers exactly as intended, with packaging and filling specifications that respect the characteristics that make your beverage unique.
Our aseptic filling solutions cater to a wide variety of milk and yoghurt profiles, promoting both stringent hygiene and flexible, high-efficiency filling - even when producing multiple products on the same line.
Explore our comprehensive portfolio of solutions and services designed to ensure consistent quality for your LDP beverages in PET.